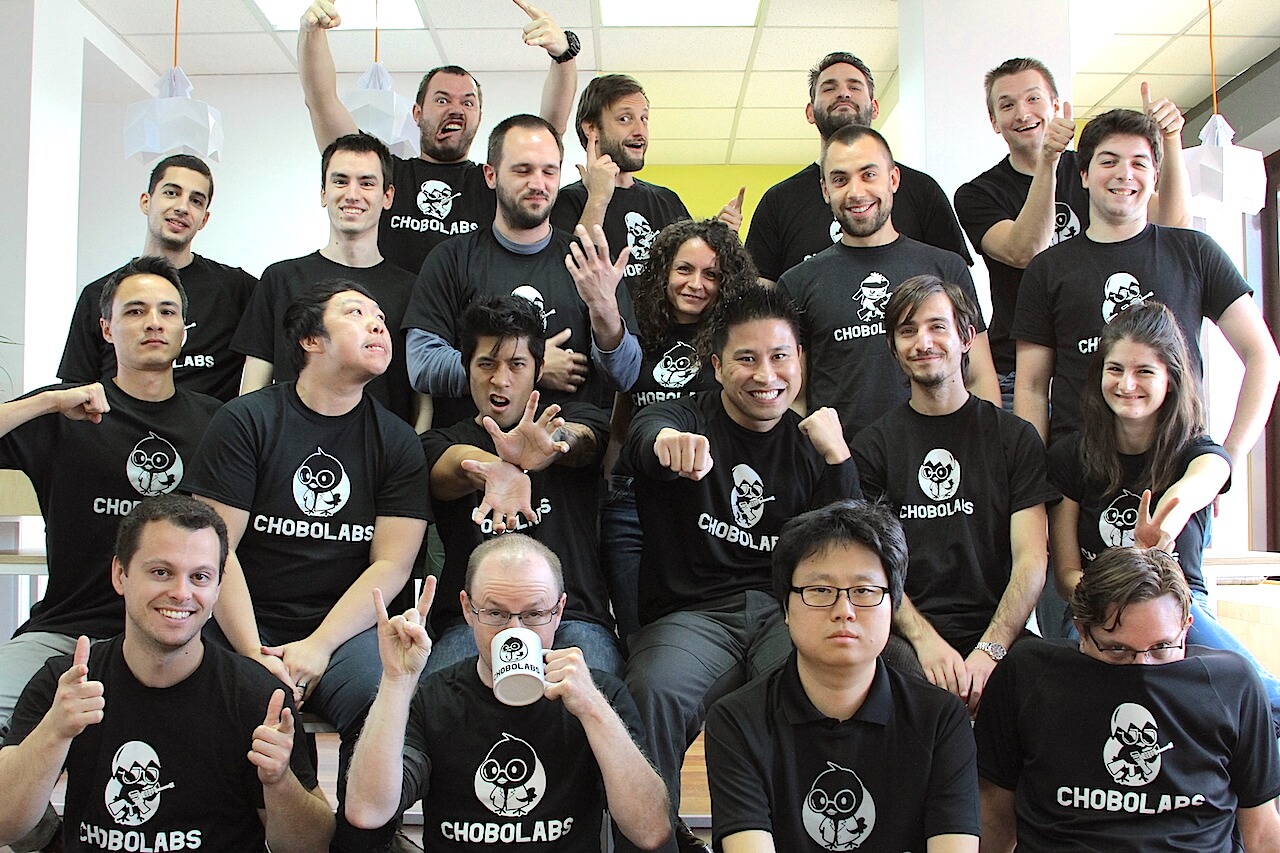 Smartphones and tablets have quickly become the preferred way people entertain themselves. And yet, hardcore gamers have been left behind. Where are all the competitive multiplayer games? We do not know what is taking so long and really cannot wait any longer. We aspire to unlock the hidden potential of smartphones by turning them into tiny consoles in the pockets of gamers worldwide.
Chobolabs exists to bring
eSports to mobile
Written by Deyan Vitanov, CEO and Co-Founder, 9/30/2015
Petar and I founded Chobolabs with a singular focus: to bring eSports to smartphones.
In 2012, we had just left the acquirer of our last startup and began exploring what to do next. We tried a couple of different ideas, but always had a particular fascination with gaming. As former pro-gamers, we grew up playing Counter-Strike and StarCraft at LAN parties. So we naturally expected to find plenty of competitive real-time multiplayer games on smartphones and tablets. After all, eSports have grown to completely dominate both PCs and consoles. Tournaments with multimillion-dollar prizes and millions of players and spectators have become the world's most exciting entertainment experience. Petar and I expected that the category would be just as popular on mobile, which is the fastest growing and by now largest gaming platform ever.
Instead, what we found is that on mobile the hardcore gamer has been left behind. At best, there are a bunch of lame copies of PC and console games, which fail miserably on smartphones and tablets due to a combination of design and technical factors. Petar and I believe that mobile can do better. We believe that mobile gamers deserve great hardcore games. That is why we founded Chobolabs and focused our attention on bringing competitive real-time multiplayer games to mobile. We aspire to unlock the hidden potential of smartphones by turning them into tiny consoles in the pockets of gamers worldwide.
To be sure, it's a tough nut to crack. Every new platform demands originality – and mobile is definitely not the exception to that rule. Instead of a joystick, a mouse, and a keyboard, we have a tiny rectangular touch screen manipulated with fingers. Instead of long sessions, players prefer bite-sized experiences. There are plenty of interruptions: from calls to messages to push notifications. Both networks and devices are slower. The list goes on, but the point is already clear: mobile is different and unique and demands innovation, both on the technology and design fronts.
We hope to meet these challenges with our flagship title Mayhem, built on top of our proprietary cross-platform ChoboEngine, which is tailored for real-time action multiplayer mobile games. If you check out Mayhem, please make sure to let us know what you think!
Before we close, it is worth adding that Chobolabs wouldn't be possible without the support of many people – from gamers to investors to entrepreneurs to executives to journalists alongside numerous friends as well as the entire Chobolabs team. We are eternally grateful to all of you!
Deyan and Petar
Co-Founders, Chobolabs
P.S. We often get asked where our name "Chobolabs" comes from. It's a combination of two words – "chobo" and "labs." In competitive gaming, the Korean word "chobo" means beginner or newbie. Labs refers to our approach of experimenting to find out what "just works." Put together, the name "Chobolabs" is about our commitment to innovation and taking on challenges with a beginner's mind.